Alexander Acton-Petronotis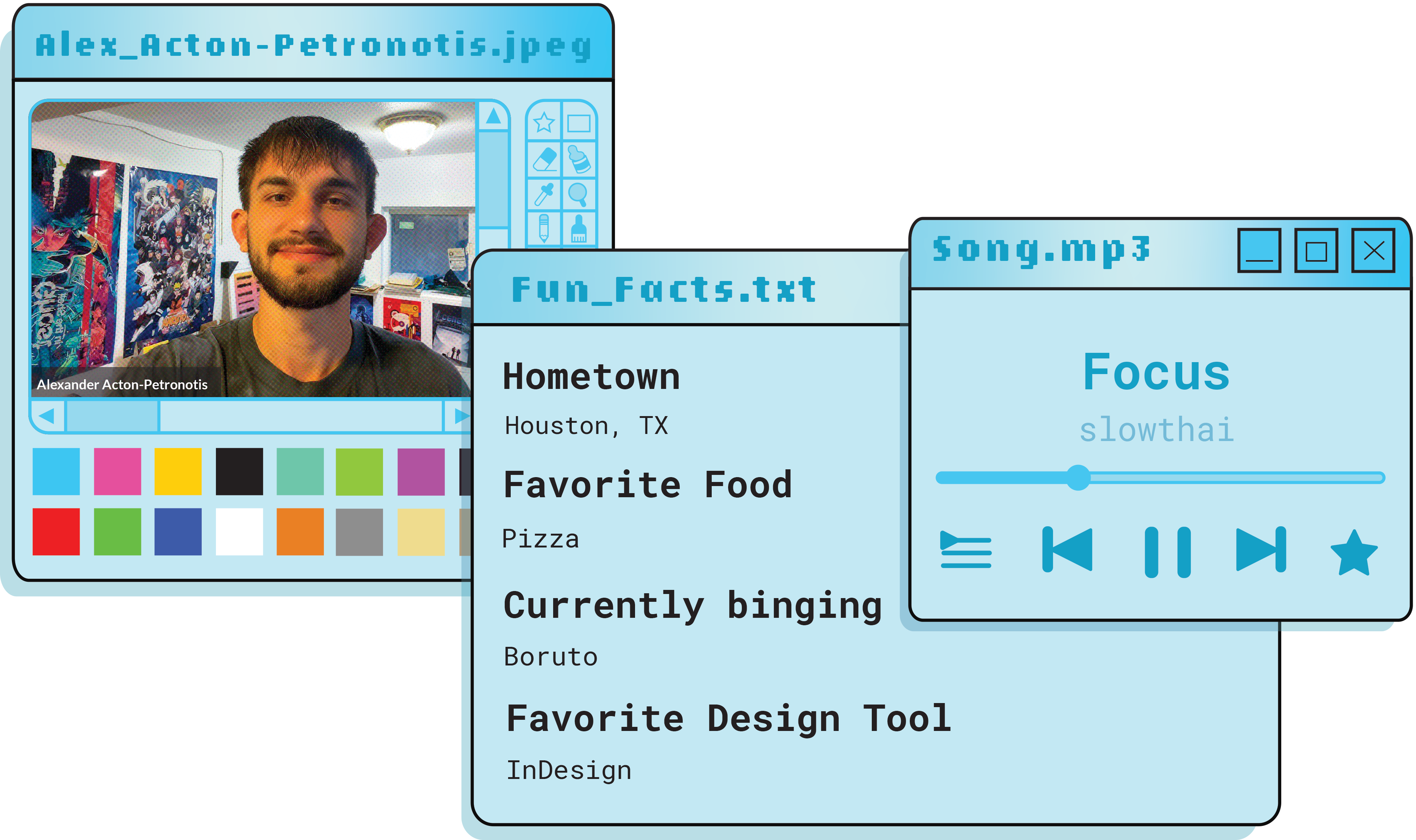 Hi, my name is Alex.
I have always loved art and drawing since I was young. I love graphic design because of how the capabilities of computer software allows an artist to bring the ideas in their head to life
.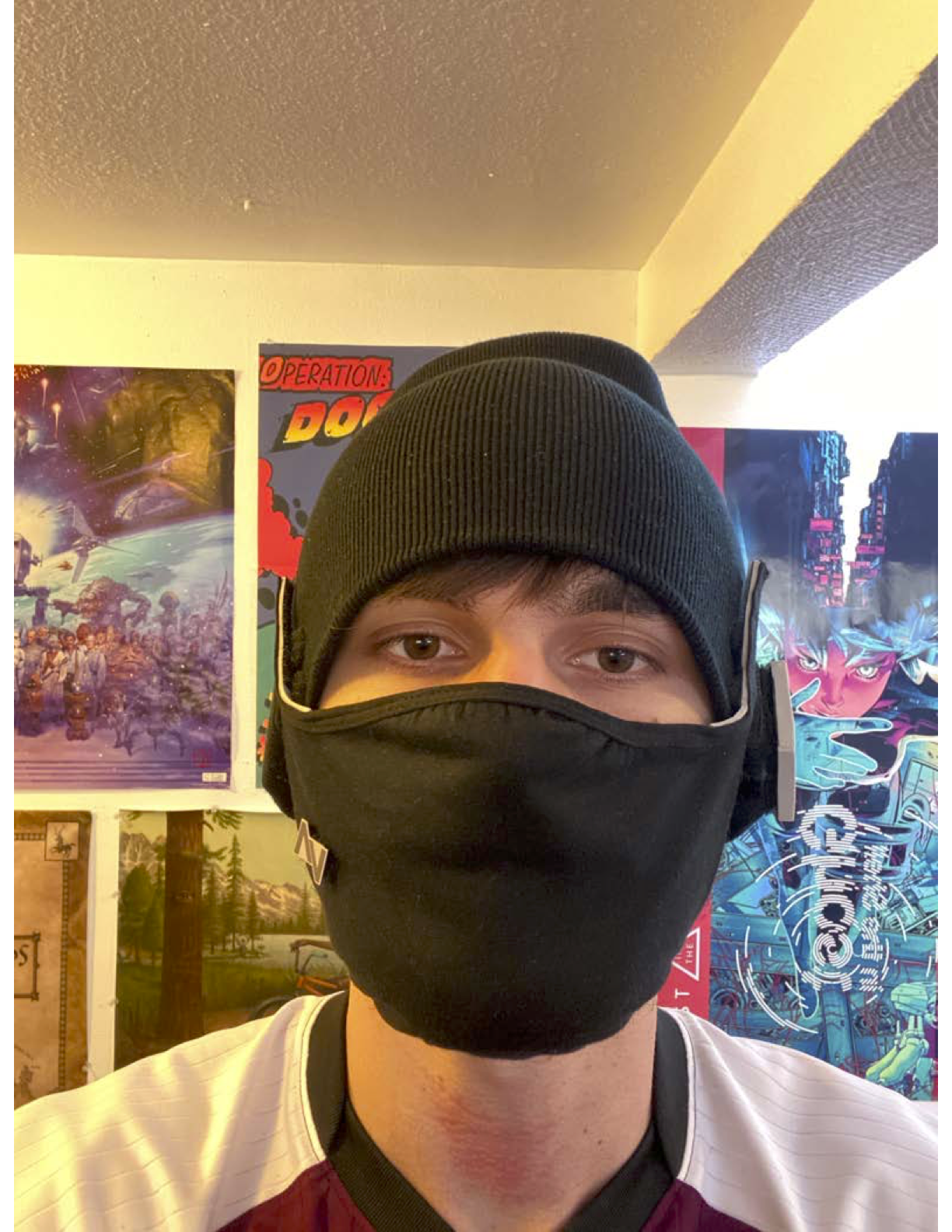 AudioVisor

What I created is a combination of a beanie with embedded headphones to listen to music, and a mask which helps prevent the spread of germs, particularly COVID-19. This product allows for the user to experience warmth, entertainment, and comfort, while looking unique and staying socially responsible all at the same time. As I was designing this product, I wanted to incorporate visually appealing details while keeping the qualities of a comfortable beanie, mask, and device which one can listen to music. I kept the details simple, incorporating a few accessories which can be added and taken off at one's desire.

The Video Game Industry.

This work is about looking deeper into the video game industry and how its development and rapid growth over recent years have given it a significant role in the entertainment industry.
DIDS.ZIP EXHIBITION SEATTLE, WA