My name is Jumanah Dahi.
My work intends to inspire, educate, and appreciate diversity. I enjoy creating pieces that convey cultural identity and social responsibility. I am currently learning Arabic Calligraphy and willing to use it in future projects. I believe art and design have a powerful voice in making the world a more understanding place.










SAM poster

The design department at the Art Institute of Seattle assigned the class layout of design a project to create a poster that represents the rooms in the museum. Each of the twelve icons highlights the Seattle Art Museum's collections containing nearly 25,000 works of art worldwide; African, American, Ancient American, Asian, and more, which express a wide range of global cultures and historical perspectives.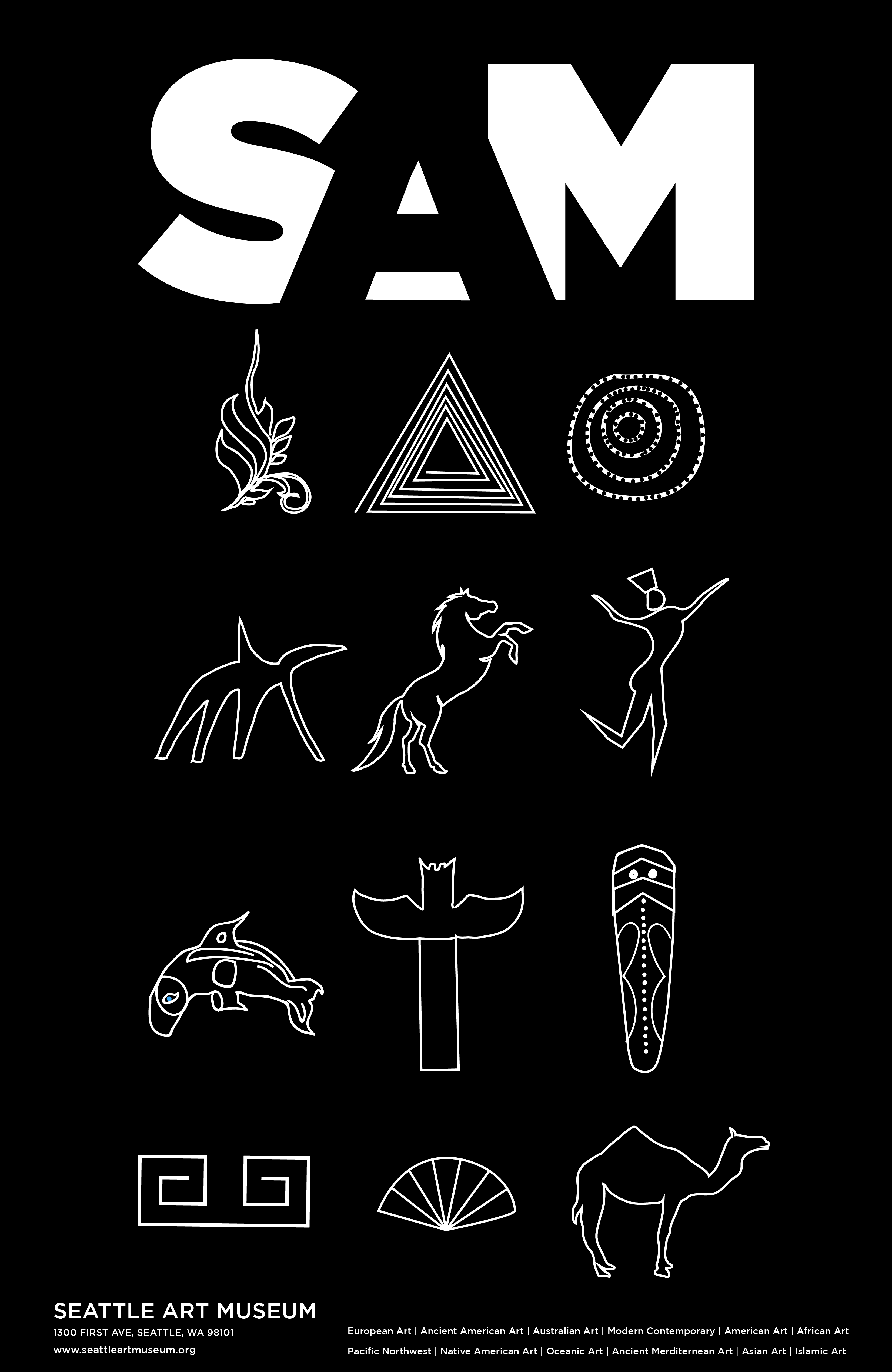 Child Abuse Infographic

Children are suffering from a hidden epidemic of child abuse and neglect. It's a widespread war against our children that we have the power to stop, and understanding the issue is the first step. The infographic conveys graphic elements that express and educate the suffering of the children who experience abuse. The goal is to spread awareness about child abuse and hopes the reader understands the presented strategies to prevent child abuse.
Real Change Holiday Poster

The Seattle University's Digital Design department offers a community service project for students to experience an actual client project. The objective was to create a holiday poster for Real Change. Every year, Real Change holds a party for the holidays. The poster will be used as an announcement to invite the members and individuals of the organization. The symbols and the graphic icons on the poster portray the different traditions, cultures, and religions. Also, the fun icons are inspired by holiday festivities that aim for warmth, inviting, fun, and family-friendly party.

DIDS.ZIP EXHIBITION SEATTLE, WA