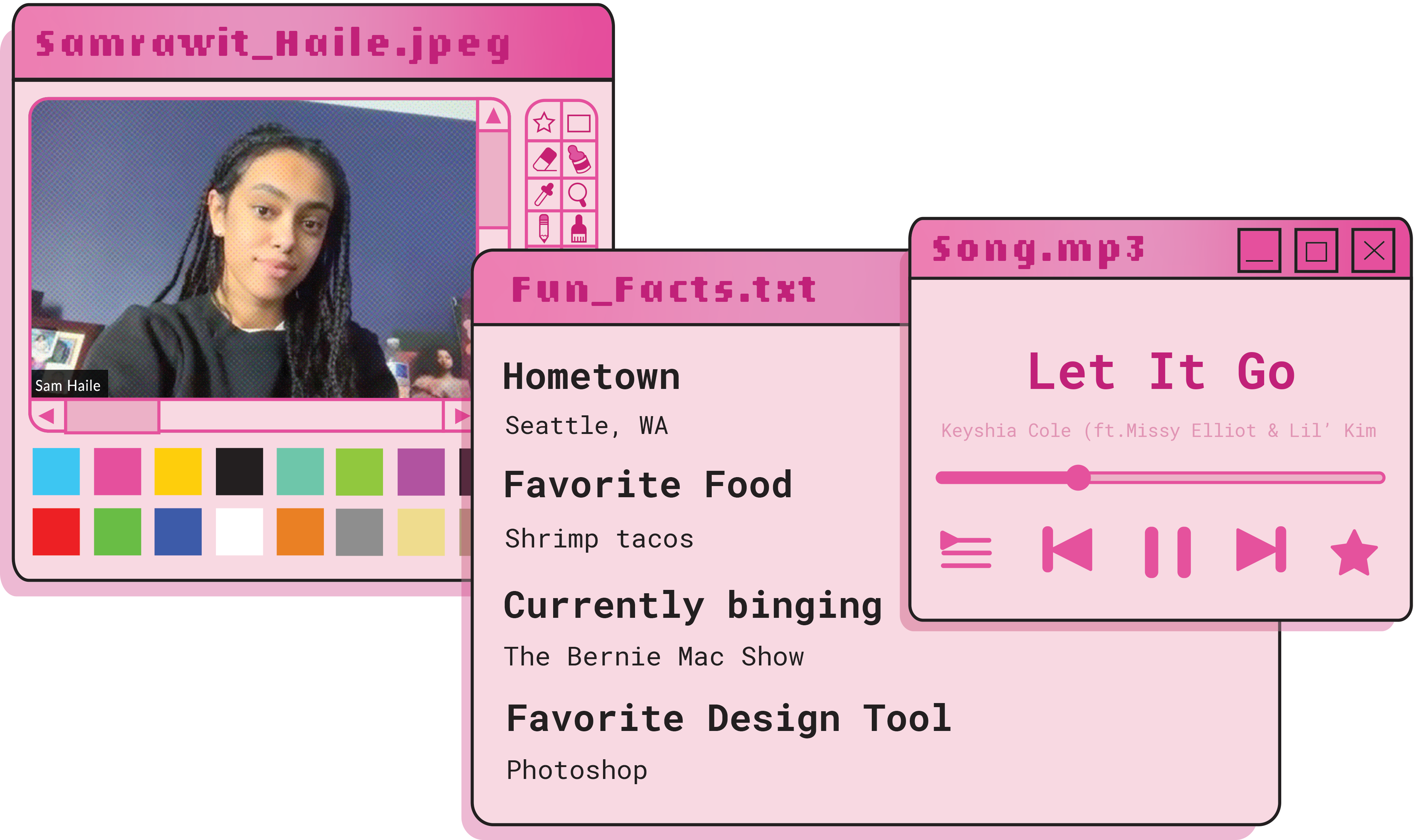 I'm Samrawit, but a lot of people know me as Sam!
I was born and raised in Seattle though my family is originally from Eritrea. Growing up, I really enjoyed building and arts and crafts, but I didn't think it was possible for me to make this a career path. After two years at Bellevue College as an engineer major, I transferred to SU where I started my design path and along that journey I found photography. Naturally, I'm a quiet person, so art has been a very important part of my life. It has allowed me to speak out visually when I couldn't verbally.




Postscript

P.S is the acronym for postscript. Postscript actually comes from the Latin word postscriptum , or "written after." P.S is usually used in letters as additional thoughts added to completed letters. I personally use this acronym a lot while writing letters and sending texts. I decided to use a script typeface just because it felt that it would be the most appropriate type to use when working with letters. The feather was an addition to the piece to emphasize the letter writing like writing with a quill (what people use to do before pencils and technology).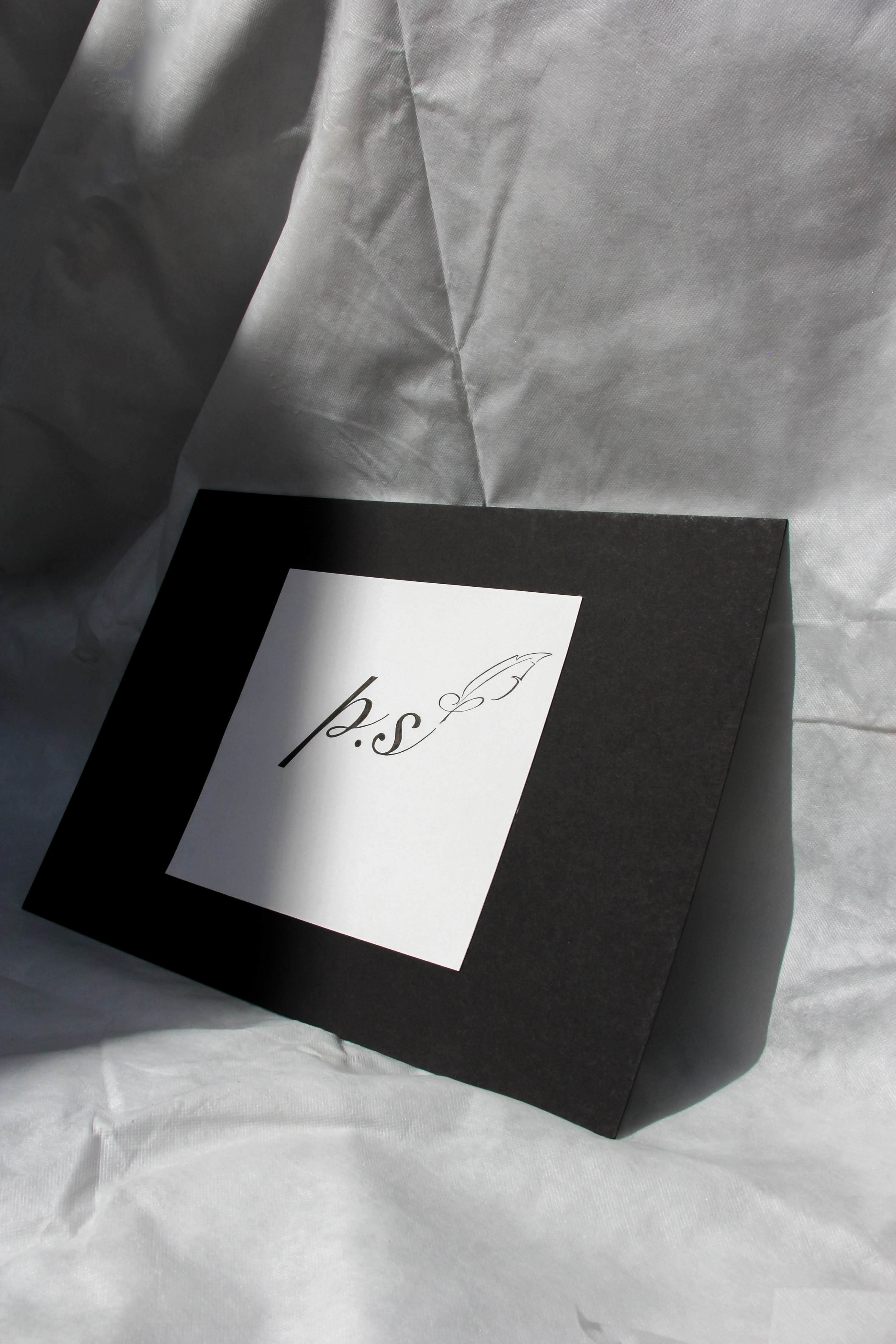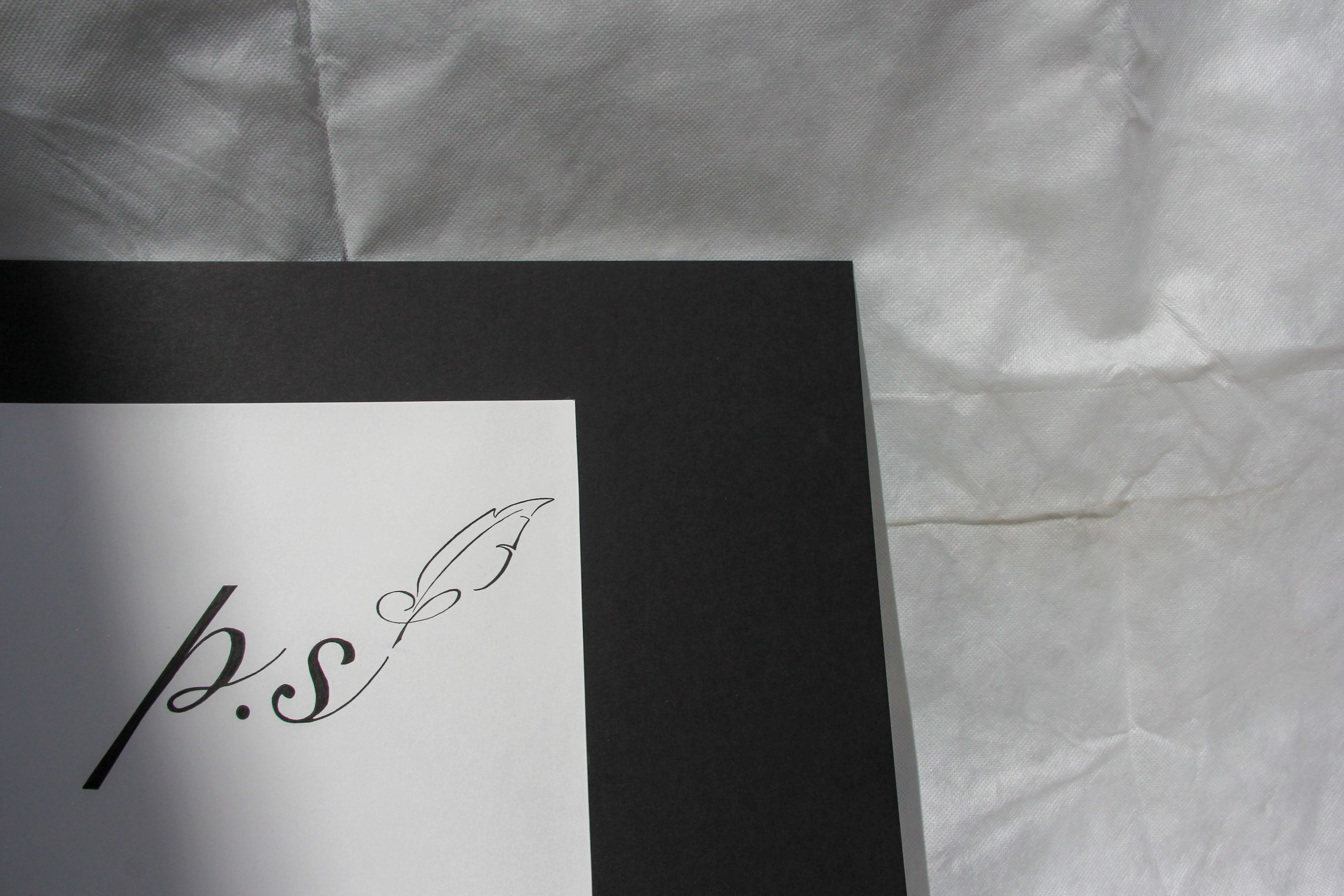 Yummy Habit's Edible Paste


This is a product that helps with practicing hygiene's. This product is specifically targeting kids who are still getting use to brushing their teeth or about to start brushing on their own and the company I created that would sell this product is called "Yummy Habits". This product allows kids to eventually make brushing their teeth a habit. This is a fun and tasty product. The product comes with different editable tooth paste flavors that comes with mint infused toothbrush look like cookies. With this product I wanted to keep the toothpaste & toothbrush look design but of course for a different purpose. Also, going into this I considered including colors and animation to help aim at a specific audience (in my case children).



Child's Dream

Child's Dream was part of a series I did for a Photoshop project. The goal was to use my imagination and photographic ingredients from a handful of images that I would morph into a single image which strays from reality either formidably or subtlety. The theme I went with was space and kids. In this particular image, I created a visual of something a kid would dream of or have thoughts of space wise.

DIDS.ZIP EXHIBITION SEATTLE, WA