Hi there, my name is Soleil!
A lot of my artistic expression is amplified through graphic and digital design, digital collage, and filmmaking. I often find that inspiration comes at the randomest moments, and I don't hesitate to strike while the iron is hot! When I am not creating commissions for different clubs around campus or shooting my latest short film, I am baking, watching Terrace House, and getting lost in terraforming my island in Animal Crossing.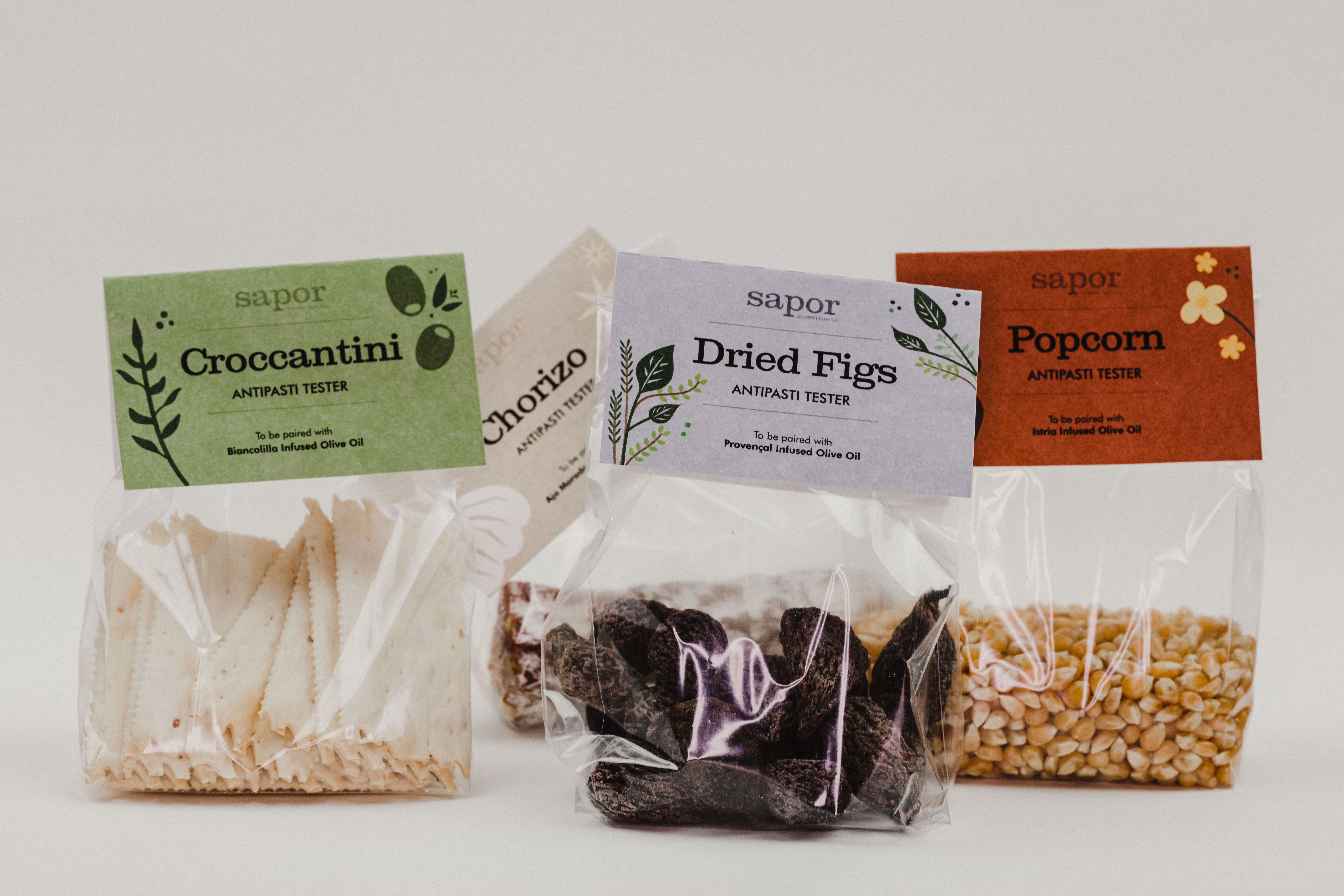 Sapor

SAPOR is a gourmet olive oil company specializing in infused olive oils and olive oil tasting sourced from specialized countries in Europe. Meaning "to taste" in Latin, sapor provides customers with a unique olive oil tasting experience through testers and integration into larger-scale products. The goal of the brand is to engage the customer enough to consistently buy 16 oz. bottles of premium olive oil.





TATU

TATU is a crowd-sourcing application that enables users to find tattoo artists and styles in their area. With the styles of tattoos ever-expanding and evolving, the need to actively research artists and shops that match your style is important in having the perfect experience. Utilizing Adobe XD, I wanted to create a curated space for users to not only easily navigate artists and styles in their area, but to create their own curated experience. Users can explore and save shops and artists, research tattoo styles, and demo desired tattoos through in-app placement software. The result is a fun and streamlined way to expand your tattoo horizons!
3065 broadcast package

3065 is a student-directed documentary centering on the every-lively neighborhood of Fitzroy in Melbourne, Australia that was to be shown on Channel 9 in the Summer of 2019. Fitzroy is best known for its beautiful street art, delicious food, and youth-centered nightlife and community. Commissioned by Australian Catholic University and Channel 9 Melbourne, the objective was to create a visually stunning and playfully engaging broadcast package to reflect the quirky youthfulness Melbourne's Fitzroy neighborhood evoked. Utilizing Adobe Illustrator, Premiere, and After Effects, I took inspiration from the bright graffiti seen near my apartment in Melbourne and channeled it into a fun and youthful package that would be used for the documentary.


DIDS.ZIP EXHIBITION SEATTLE, WA